BULL & BEAR BRASSERIE
An alternative dining experience, Bull & Bear Brasserie fuses casual elegance with upscale sophistication for a refined resort dining experience. Located inside Oscar's Brasserie, Bull & Bear Brasserie is open daily for dinner, offering a legendary farm-to-table menu, impeccable service, personalized tableside preparation, al freso dining, and thoughtful wine and cocktail pairings in a relaxed setting.
Featuring Bull & Bear classics, including Wagyu New York Strip, the Tomahawk for Two, fried chicken, pan seared sea bass, and The Lemon, a famously delicious dessert prepared using a whole lemon, Bull & Bear Brasserie invites guests to sit back, indulge, and savor the taste of bold tradition.
The Bull & Bear Experience
Experience a culinary journey unlike any other at the award-winning Bull & Bear. Named one of the Top 100 restaurants in the United States by OpenTable, Bull & Bear is renowned for its trend setting fare, creative hand-crafted cocktails, table side preparation and personalized team service. The menu offers signature dishes including Escargot & Gnocchi, a 36-ounce 28-day Dry-Aged Tomahawk Ribeye, Veal Oscar, B&B Fried Chicken, and the one-and-only Lemon for dessert.
Modeled after the trendsetting original Bull & Bear Restaurant in New York City, Bull & Bear Orlando serves hearty portions of traditional fare in a warm, club-like setting. Intricate chandeliers, a coffered ceiling and beveled glass windows create the perfect backdrop for a dining experience highlighted by inspired cuisine and impeccable service.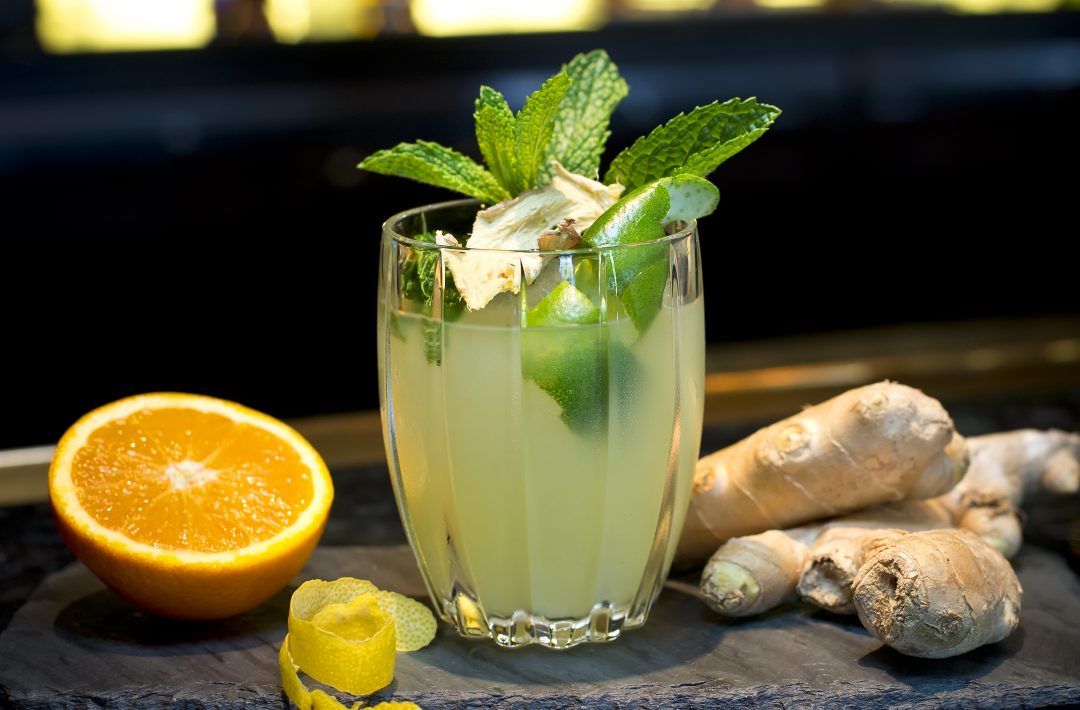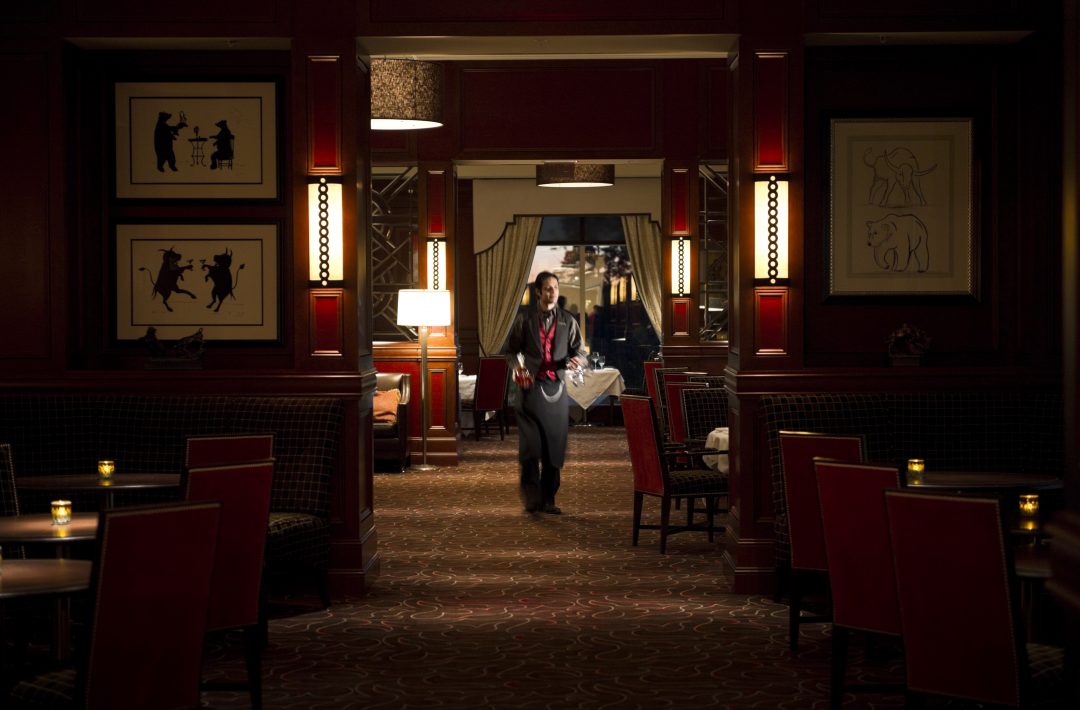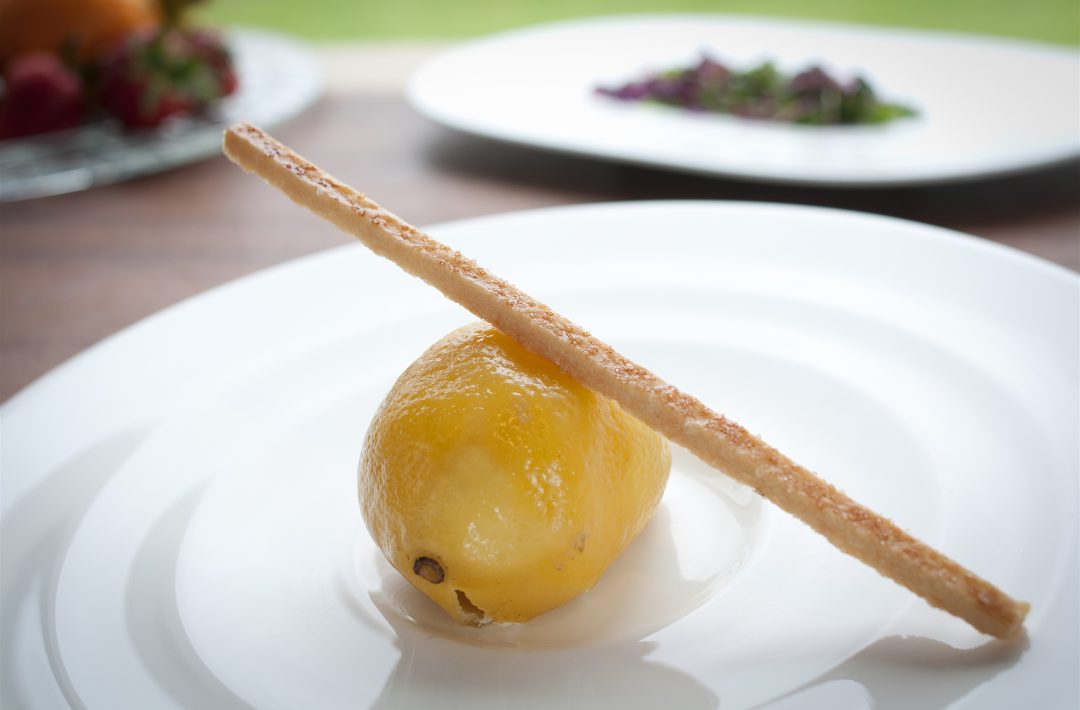 Private Dining
Bull & Bear is the ideal venue to host your private gatherings, holiday parties, rehearsal dinners, and other small group special events. With seating capacity up to 24 in our beautifully appointed Private Dining Room, your party will experience the polished presentation and impeccable service of this famed restaurant all within the intimacy and exclusivity of your own private space.
For more information or to make private dining reservations:
Email BullandBearOrlandoPrivateDining@hilton.com
*Reservations in our Private Dining Room are preferred to be made by email. Due to a high volume of inquiries, please allow a minimum 48 hours for a response. For immediate assistance, please call the restaurant reservations line at 407-597-5413.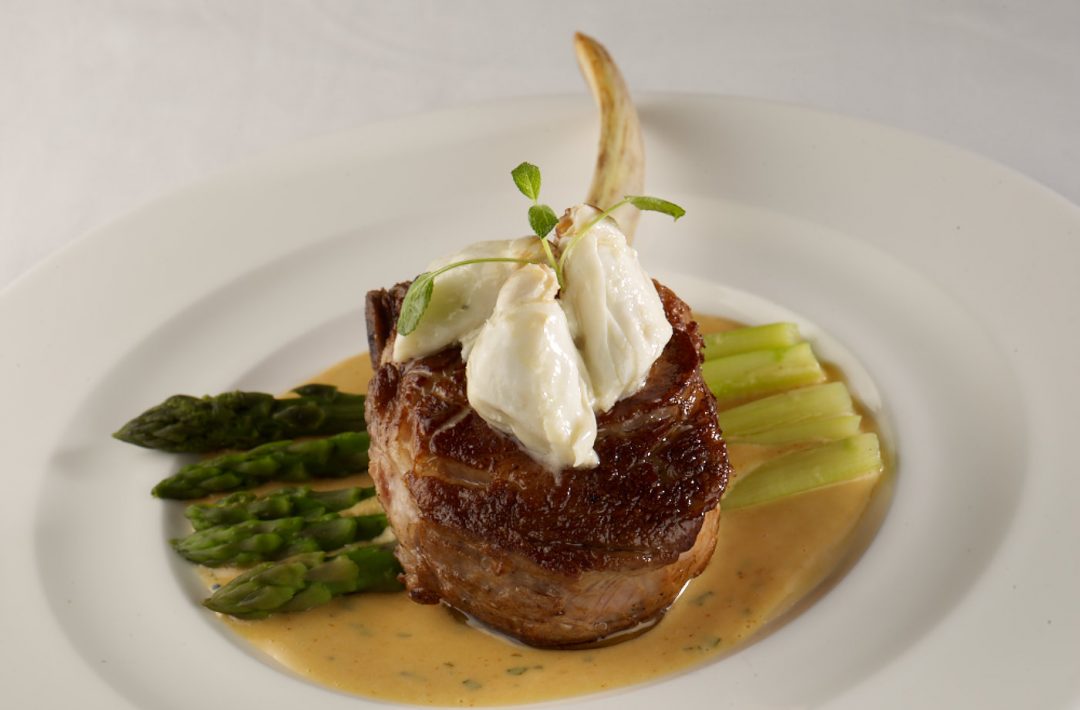 Awards & Accolades
Award of Excellence
Wine Spectator – 2019–2015, 2012
Certificate of Excellence Hall of Fame
Trip Advisor – ­2019, 2015
TripAdvisor Travelers' Choice Award
Trip Advisor – 2021, 2019–2011
Best Business Dinner
Orlando Magazine Readers' Choice Awards – 2019, 2016
AAA Four Diamond Award
AAA – 2019, 2012–2010
Best Steakhouse – Critic's Choice
Orlando Sentinel FOODIE Awards – 2019
Best Restaurant Overall
Scott Joseph Foodster Awards – 2018
Diner's Choice Top Restaurant
Hilton Worldwide – 2018, 2014
Diners' Choice Awards
OpenTable – 2018, 2017, 2015
Best Steakhouse – Reporter's Pick
Orlando Sentinel FOODIE Awards – 2017
Golden Spoon Award
Florida Trend – 2017, 2016, 2014, 2013
Best Wine List, #1
Orlando Magazine Readers' Choice Awards – 2016
Best Steakhouse, #2
Orlando Magazine Readers' Choice Awards – 2016
Best Hotel Restaurant, #2
Orlando Magazine Readers' Choice Awards – 2016
Critic's Choice: Best Steakhouse
Orlando Sentinel FOODIE Awards – 2014, 2012, 2011
Top 100 Steakhouse in America
OpenTable Diners' Choice Awards – 2014
10 Best Steakhouses in Orlando
10BEST: A Division of USA TODAY TRAVEL – 2014
10 Best Restaurants in Orlando
10BEST: A Division of USA TODAY TRAVEL – 2014
Best Steakhouse, Silver Spoon Judges' Award
Silver Spoon Readers' Choice Award, Orlando Life – 2014, 2011
Best Dish, High End – Grilled Tomahawk Bone-In Rib Eye
Silver Spoon Judges' Award, Orlando Home & Leisure – 2012
GIVE THE GIFT OF MEMORABLE EXPERIENCES
If you are looking for a special gift that is certain to impress, whether for a beloved family member or an important business associate, the Hilton Honors™ gift card is the perfect choice.
Valid at more than 4,200 hotels and resorts worldwide, including Waldorf Astoria Orlando
and Signia by Hilton Orlando Bonnet Creek
Use it for overnight stays, golf, spa, and dining, including Bull & Bear
No inactivity fees or other post-purchase fees associated with the card
Funds do not expire (US Gift Cards only)
Waldorf Astoria Orlando commands a stunning location on 482 emerald-green acres, near the Walt Disney World® Resort. Just minutes from Orlando International Airport, this Orlando luxury hotel is the ideal destination to explore the area. Or just relax in your restful guest room or suite. Delight in this enchanting Orlando hotel, providing the legendary services of its heralded pedigree.
ATTIRE
Guests of Bull & Bear are considered one with the unique design and style of this famed restaurant; and therefore should wear attire that is worthy of the sophisticated aesthetic. Please no shorts, hats, flip flops, or athletic clothing.